"Evidence suggests insulin action is a key component of heat stress response. Chromium improves insulin function and results in efficient clearance of glucose to the bloodstream. Increased glucose uptake may improve thermal tolerance in heat stressed animals..."
Find KemTRACE® Chromium in all E-TEC® and EQUI-PRO® super premium equine feeds.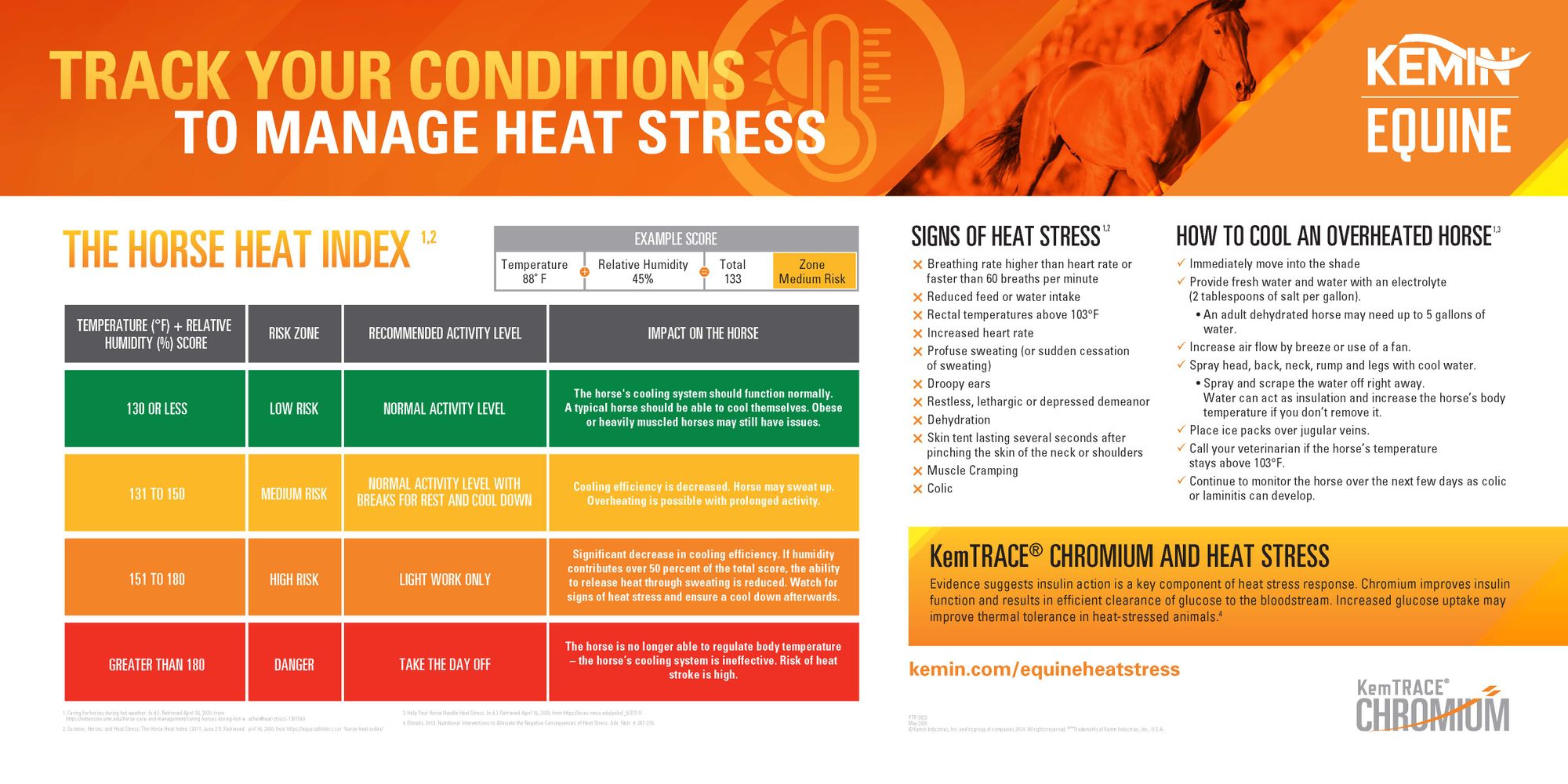 Download a printable PDF version of this infographic HERE
Find more articles and information about Equine Chromium HERE

---

If you would like to learn more about Poulin Grain's complimentary forage analysis, diet balancing for your horse, and other personalized services, please visit www.poulingrain.com or call 800-334-6731 to speak to a feed specialist near you!
---
KemTRACE® Chromium is a registered trademark of Kemin Industries, Inc. USA.