Equine E-TEC®
E-TEC® Super Premium Horse Feeds contain the latest science based technology to provide horses with a low carb performance line of feeds.
All E-TEC® feeds contain:
For more Equine Feed Resources, click HERE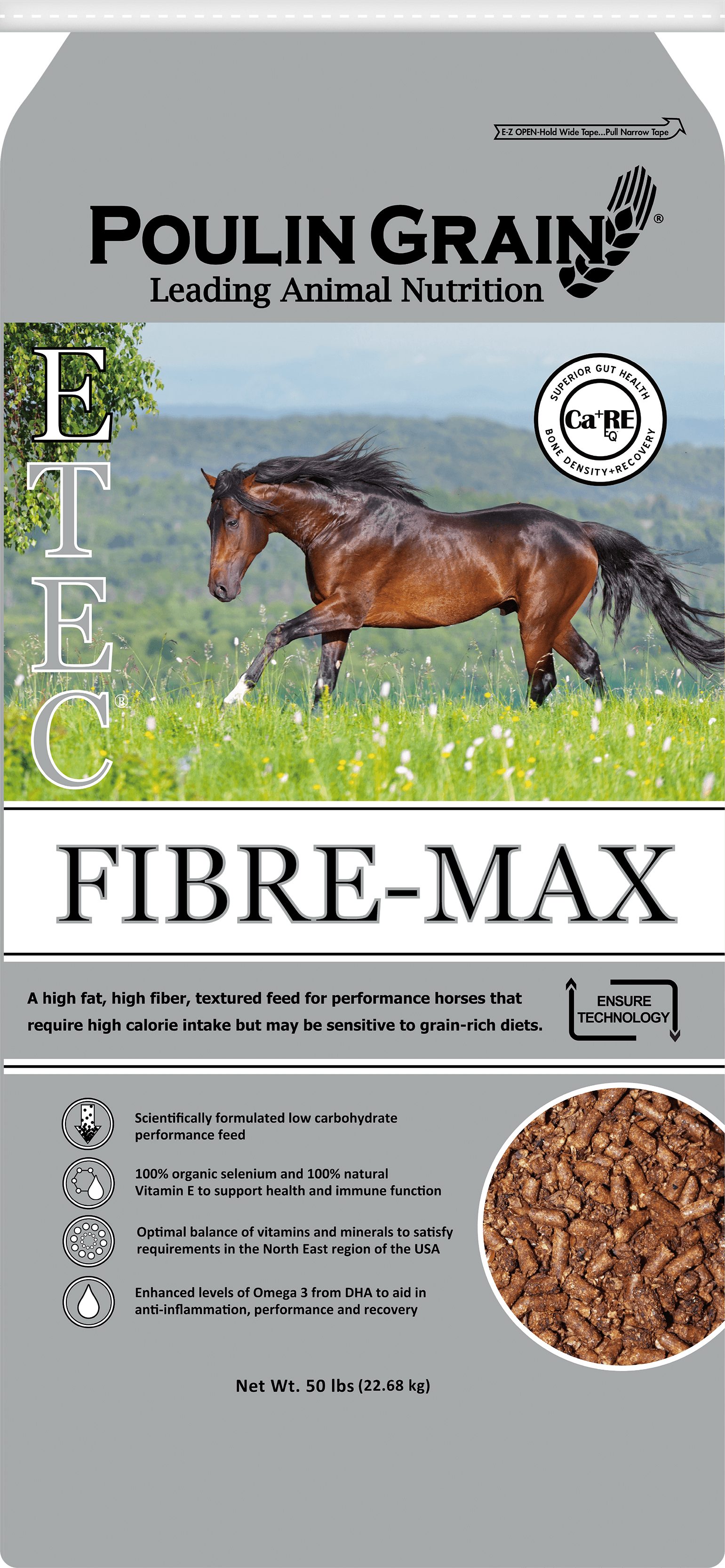 NO
IMAGE
E-TEC® Fibre-Max
A high fat, high fiber super feed for performance horses that require high calorie intake but may be sensitive to grain rich diets.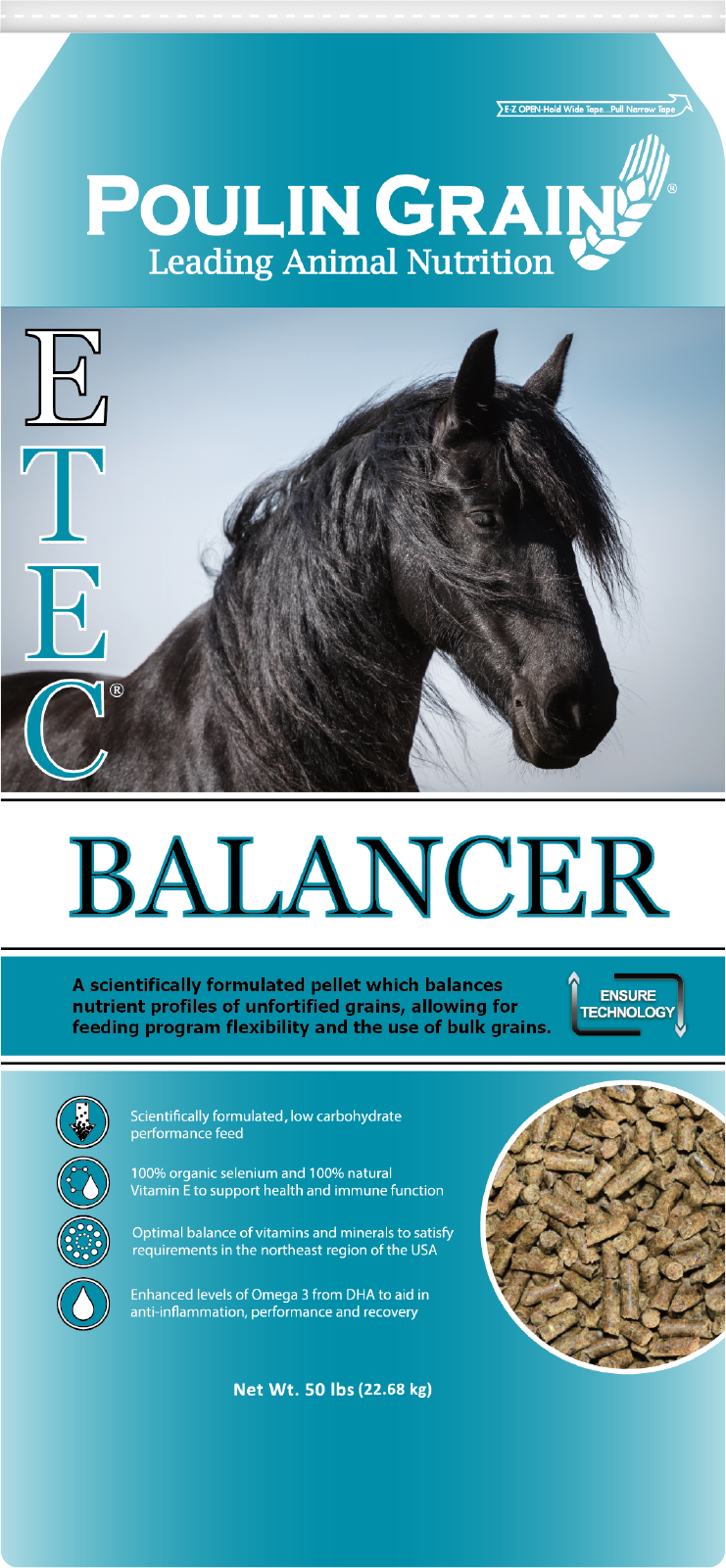 NO
IMAGE
E-TEC Balancer®
A scientifically formulated pellet which balances nutrient profiles of unfortified grains and forage-only diets and allows for feeding program flexibility.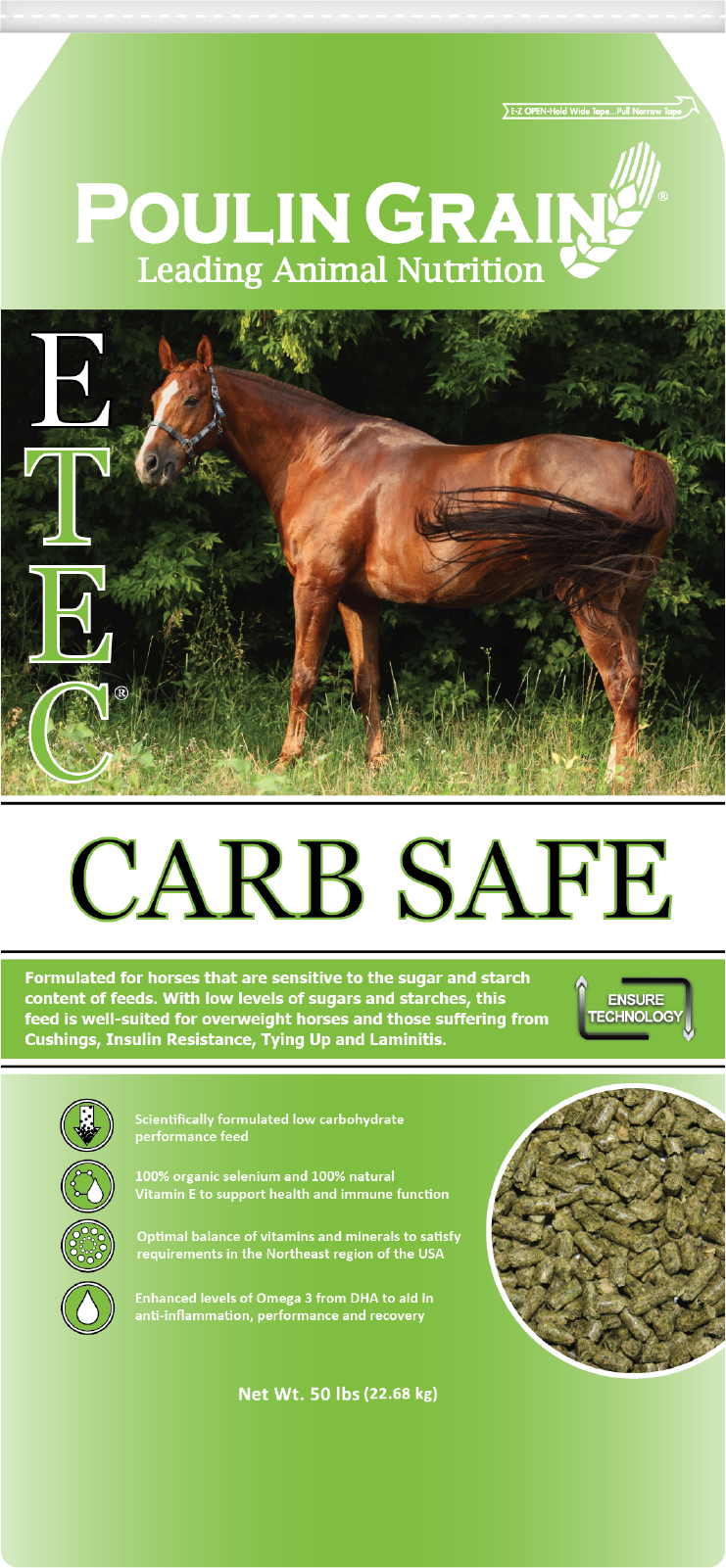 NO
IMAGE
E-TEC® Carb Safe
Formulated for horses that are sensitive to the sugar and starch content of feeds.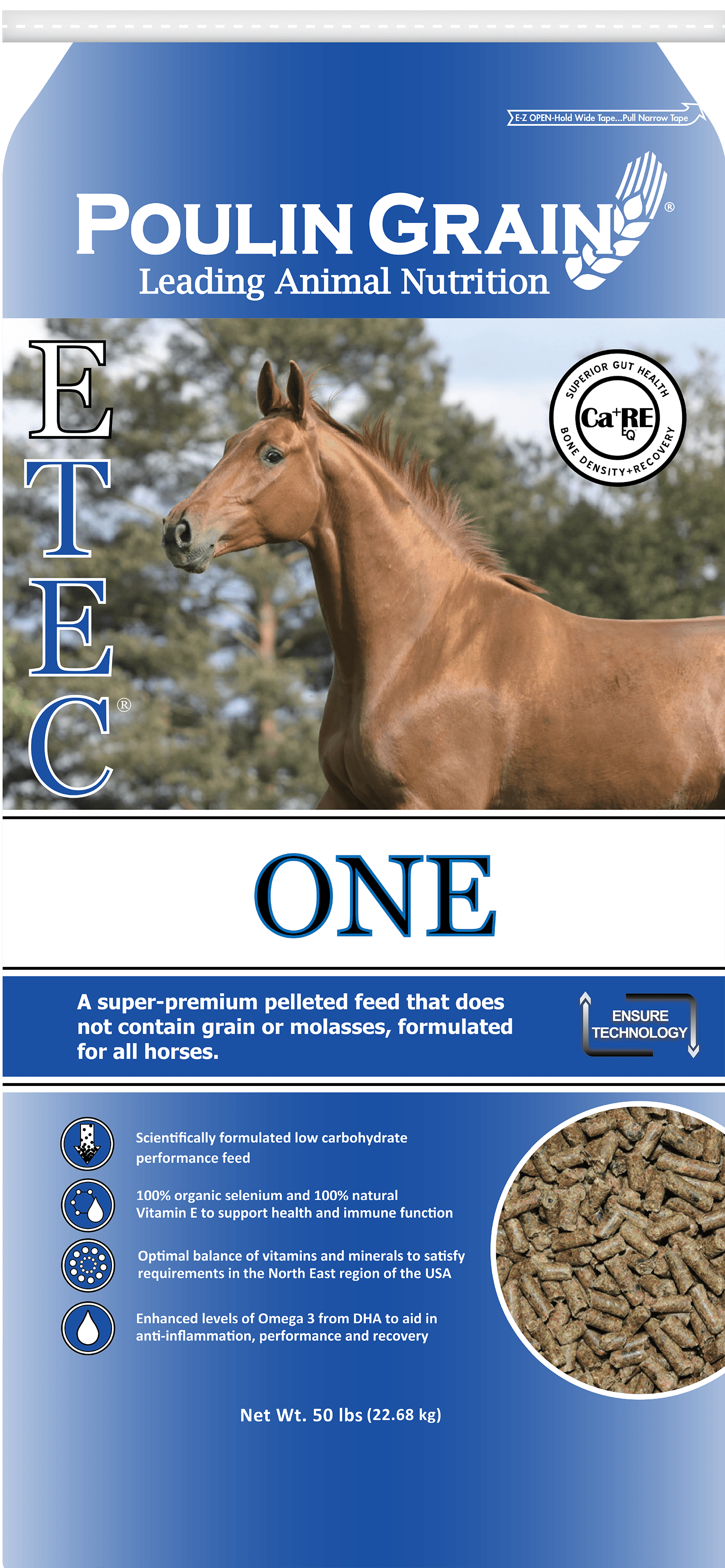 NO
IMAGE
E-TEC® One
Highly fortified pelleted formula with no grains or molasses, designed for horses at any life stage.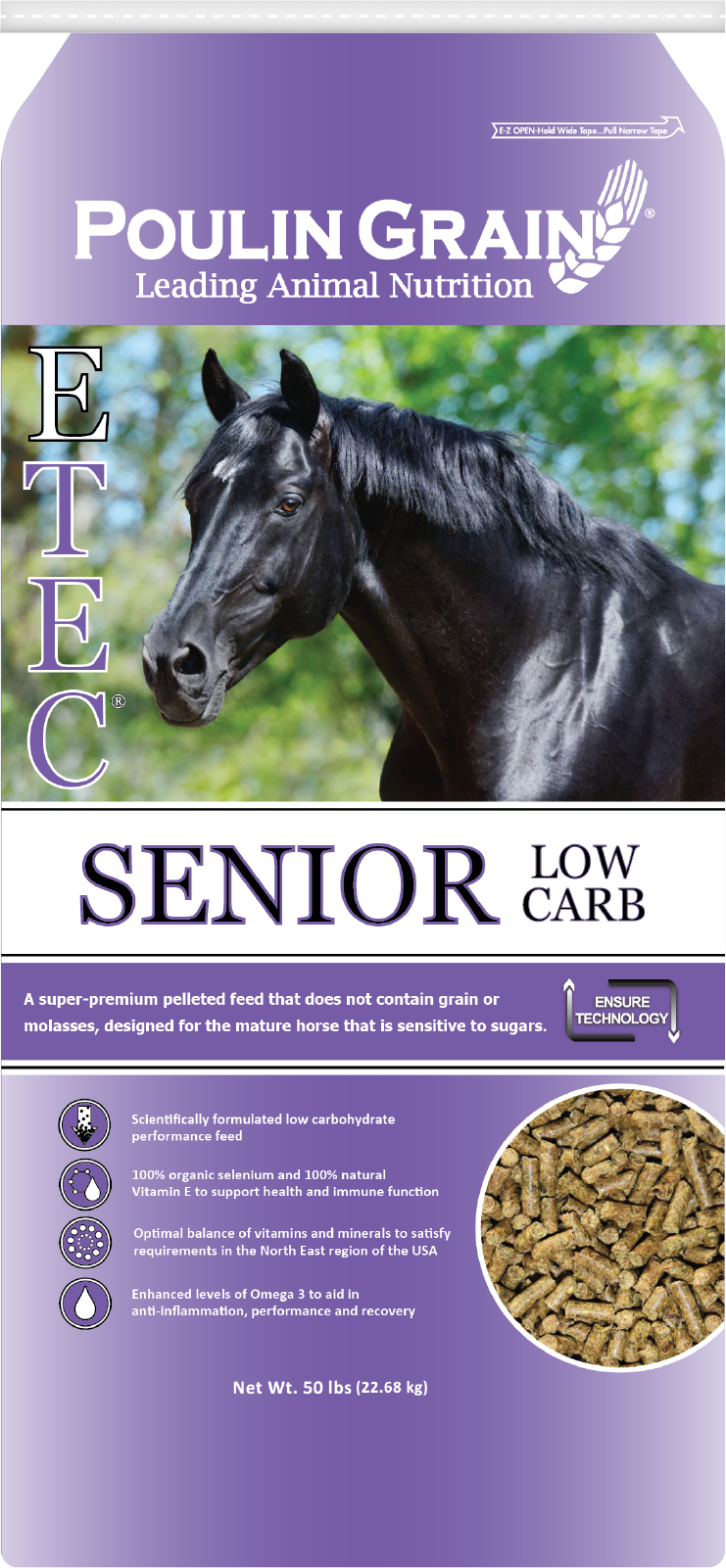 NO
IMAGE
E-TEC® Senior Low Carb
A super-premium pelleted feed that does not contain grain or molasses, designed for the mature horse that is sensitive to sugars and starches.