Mare's Match Foal Milk Replacer
Provides nutrient requirements of an orphaned foal so they can reach their maximum potential.
Mare's Match® foal milk replacer is formulated to:
Meet the nutritional requirements of growing foals

Provide maximum digestibility to meet
foals' energy requirements
Help foals grow as well and look
as good as on the mare
Mix conveniently and quickly
Mare's Match® foal milk replacer is best suited for:
Orphan foals

Foals with inadequate milk supply

Foals with mares who won't allow foal to nurse

Foals born from sick mares
Guaranteed Analysis
Crude Protein (Min) 24.00%
Crude Fat (Min) 16.00%
Crude Fiber (Max) 0.15%
Calcium (Min) 0.65%
Calcium (Max) 1.15%
Phosphorus (Min) 0.60%
Sodium (Max) 1.00%
Copper (Min) 10 PPM
Selenium (Min) 0.30 PPM
Zinc (Min) 40 PPM
Vitamin A (Min) 20
000 IU/LB
Vitamin D3 (Min) 5
000 IU/LB
Vitamin E (Min) 150 IU/LB
Feeding Instructions
MIXING INSTRUCTIONS
Use the plastic cup provided to measure the milk replacer powder. Each cup holds about 0.25 pound of powder. Always weigh Mare's Match Foal Milk Replacer powder for accurate mixing. Use ONLY LOW SODIUM (<50 ppm) water for mixing and feeding! Mix 0.25 pound dry weight of Land O Lakes® Mare's Match® in 1 quart (2 pints) of 110-120°F water by slowly adding powder to water while stirring. Feeding temperature should be 100-105°F.
Equine Feeding Guidelines
Divide feed into a minimum of two equal feedings. Never feed more than 0.5 lbs of grain per 100 lbs of body weight in a single feeding.
The amount of grain fed to any horse will vary depending on forage quality and availability in addition to the animal's weight, body condition, activity level and age.
All dietary changes should be made slowly over a period of 10-14 days.
If your horse has dental problems or trouble swallowing, this product can be soaked in a small amount of water before feeding.
If you would like to have your horse's diet evaluated to ensure it is balanced for all critical nutrients, please contact your Poulin Grain feed specialist.
Ingredients
Crude Protein, (Min), 24.00%
Crude Fat, (Min), 16.00%
Crude Fiber, (Max), 0.15%
Calcium, (Min), 0.65%
Calcium, (Max), 1.15%
Phosphorus, (Min), 0.60%
Sodium, (Max), 1.00%
Copper, (Min), 10 Ppm
Selenium, (Min), 0.30 Ppm
Zinc, (Min), 40 Ppm
Vitamin A, (Min), 20000 Iu/Lb
Vitamin D3, (Min), 5000 Iu/Lb
Vitamin E, (Min), 150 Iu/Lb
Product and Equine Resources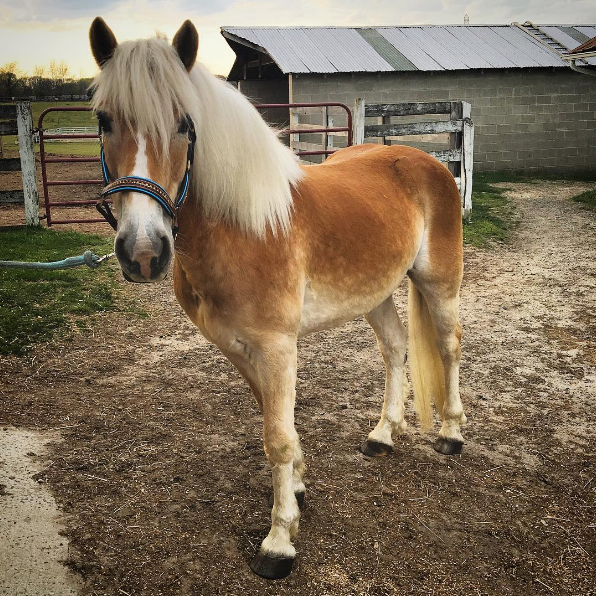 I feed Poulin E-TEC One. Poulin feed definitely makes a huge difference in his energy level and building muscle!
- @juliebirdz via Instagram
SHARE YOUR STORY | #PoulinPowered