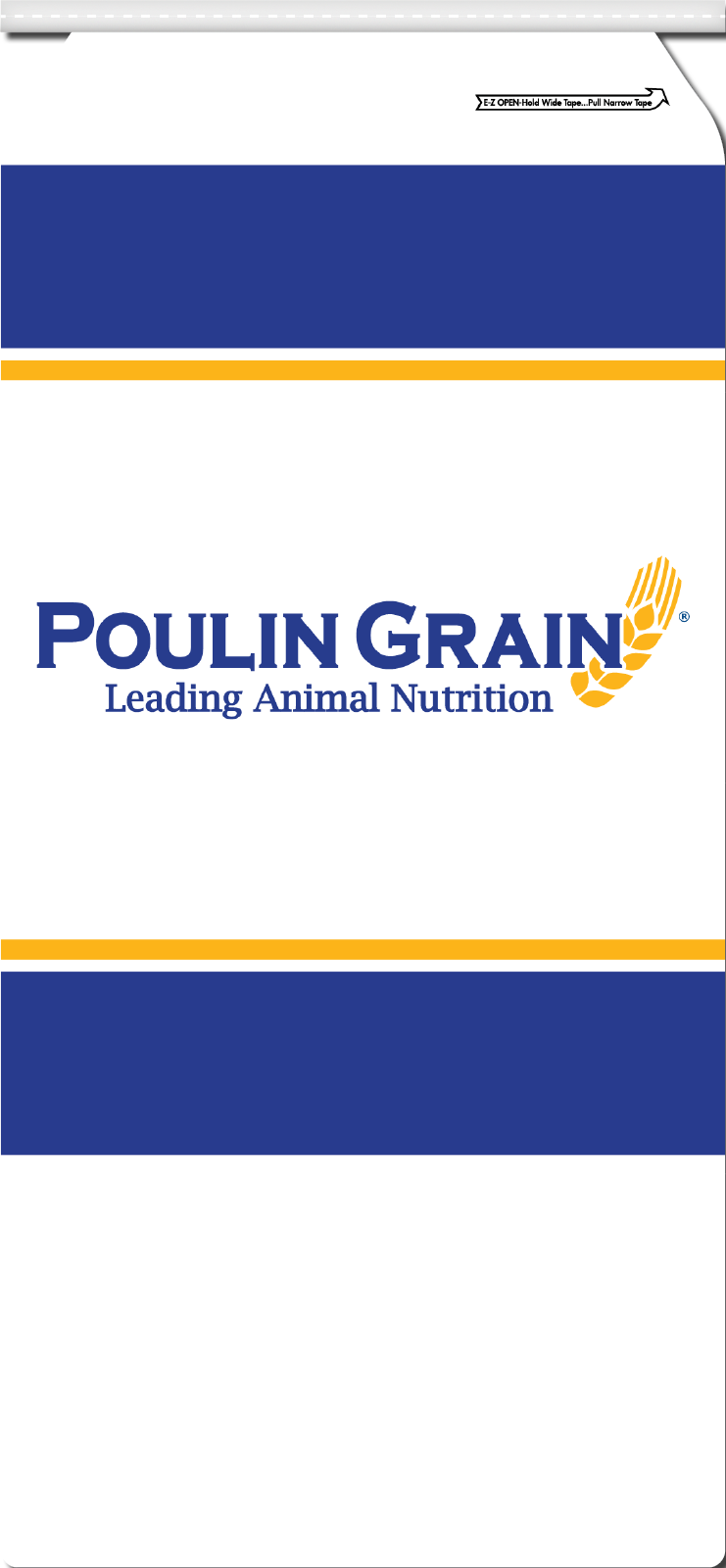 AlphaLine® MilkBuilder
Complements pasteurized milk with enhanced vitamins, minerals, milk solids, coccidia prevention and fly control to assure sleek calf growth.
For control of coccidiosis caused by Eimeria bovis and Eimeria zuernii in replacement calves.

Seasonally formulated with Clarifly® (diflubenzuron) for the control of fly populations.
Guaranteed Analysis
| | | |
| --- | --- | --- |
| Crude Protein | (min) | 25.00% |
| Crude Fat | (min) | 10.00% |
| Crude Fiber | (max) | 0.15% |
| Calcium | (min) | 0.75% |
| Calcium | (max) | 1.25% |
| Sodium | (max) | 1.20% |
| Phosphorus | (min) | 0.70% |
| Vitamin A | (min) | 40,000 IU/lb |
| Vitamin D3 | (min) | 10,000 IU/lb |
| Vitamin E | (min) | 300 IU/lb |
| Lasalocid | | 113 mg/lb |
| Diflubenzuron | | 11.3 mg/lb |
Feeding Instructions
Large Breeds (125 lb calf): Mix 0.25 lb of AlphaLine® MilkBuilder powder with at least 2 quarts of 110-120° F pasteurized milk. Feed twice daily.
Consult with your feed specialist for more specific feeding and management recommendations.
NOTE: Always offer free choice water.
When mixed and fed as above this product provides 45 milligrams of lasalocid per 100 lb of body wieght. This resulting mix should be fed during periods of coccidiosis exposure or when experience indicates coccidiosis is likely to be a problem and to prevent the development of house flies, stable flies, face flies and horn flies in the manure of treated beef and dairy calves. Start feeding ClariFly early in the spring, 30 days before flies begin to appear, and continue feeding throughout the summer and into the fall until cold weather restricts fly activity. In some cases, supplemental fly control measures may be needed in and around barns and hutches to control adult house and stable flies which can breed in other decaying, organic matter or silage in the area, or that migrate in from other locations.
IMPORTANT: Thoroughly mix milk replacer powder in warm pasteurized milk, and feed immediately. When preparing large batches (i.e., anything other than individual calf servings) keep the mixture agitated while dispensing into individual feeding containers to prevent any settling which could result in the feeding of improper levels of lasalocid.
Follow label directions. The addition to feed of higher levels of this premix containing selenium is not permitted. The safety of lasalocid in unapproved species has not been established. This product is to be fed to calves only. Do not allow horses or other equines access to feeds containing
lasalocid as ingestion may be fatal. A withdrawal period has not been established for lasalocid in pre-ruminating calves. DO NOT USE IN CALVES TO BE PROCESSED FOR VEAL. DO NOT FEED TO LACTATING COWS
Ingredients
Dried Whey, Dried Whey Protein Concentrate, Dried Whey Product, Dried Skimmed Milk, Dried Milk Protein, Animal Fat (preserved with BHA and BHT), Lecithin, Polysorbate 80, Dicalcium Phosphate, Calcium Carbonate, Yeast Extract, DL-Methionine, L-Lysine, Vitamin A Acetate, Vitamin D3 Supplement, Vitamin E Supplement, Thiamine Mononitrate, Ascorbic Acid, Calcium Pantothenate, Niacin Supplement, Riboflavin, Biotin, Menadione Sodium Bisulfite Complex (source of Vitamin K3), Pyridoxine Hydrochloride, Folic Acid, Vitamin B12 Supplement, Choline Chloride, Calcium Silicate, Zinc Methionine Complex, Manganese Methionine Complex, Copper Lysine Complex, Iron Amino Acid Complex, Cobalt Sulfate, Ethylenediamine Dihydroiodide, Selenium Yeast and Natural & Artificial Flavor.
Product and Dairy Resources
Related Products