Dairy HEIFER OPTIMIZER
Poulin Grain's OPTI-MILK, OPTI-CAF, and OPTI-HEIFER products provide a full potential calf and heifer feeding program, optimizing the maximum potential genetic expression of their growth, health, and production.
Technologies in Poulin Grain's Heifer Optimizer feeding program deliver multiple benefits:
Double birth weight and growth of 4-5" in stature by 60 days of age

55% mature weight by 11-12 months of age (ready for breeding)

82% of the weight of mature cows in the herd post calving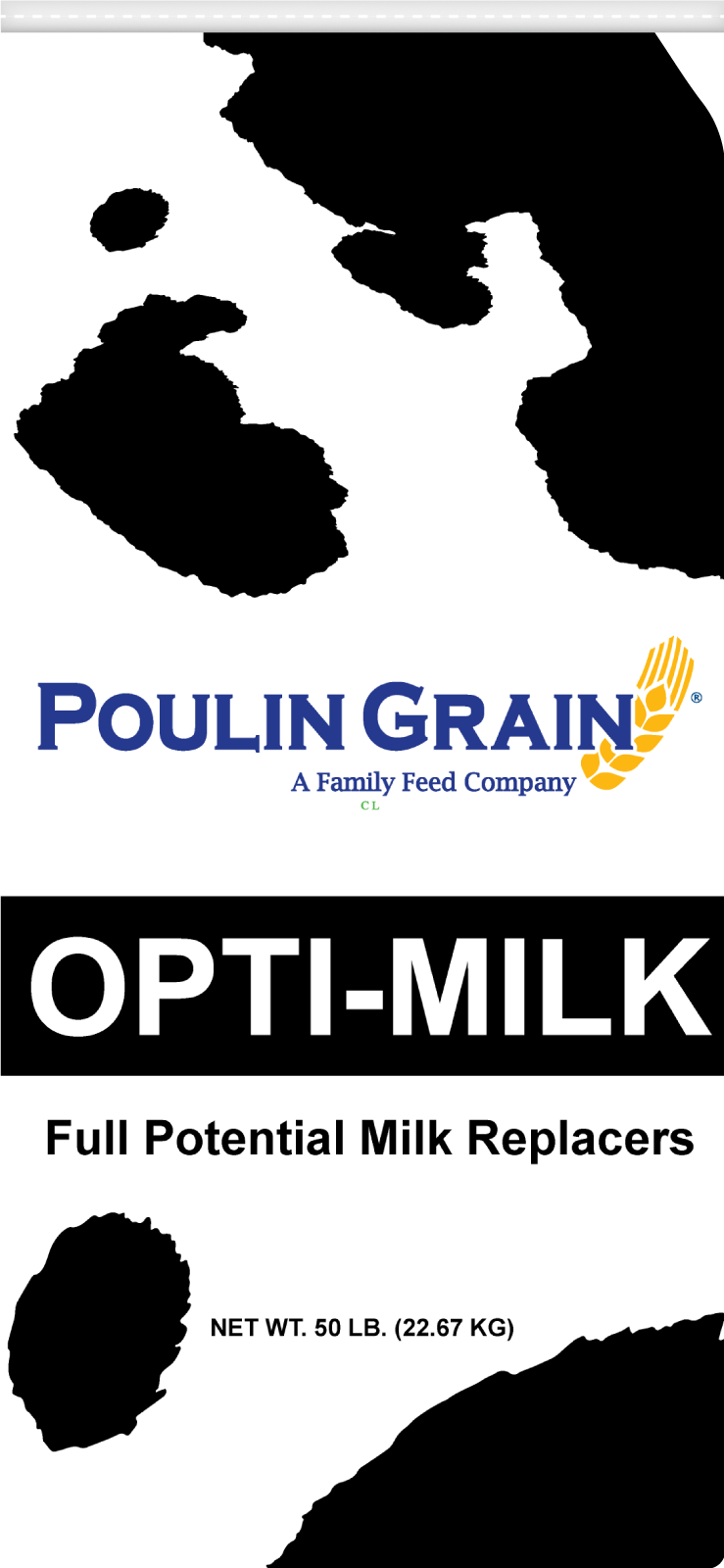 NO
IMAGE
OPTI-MILK Essential 22.5:20
Full potential calf milk replacer with all the essentials for a healthier today and a more productive tomorrow.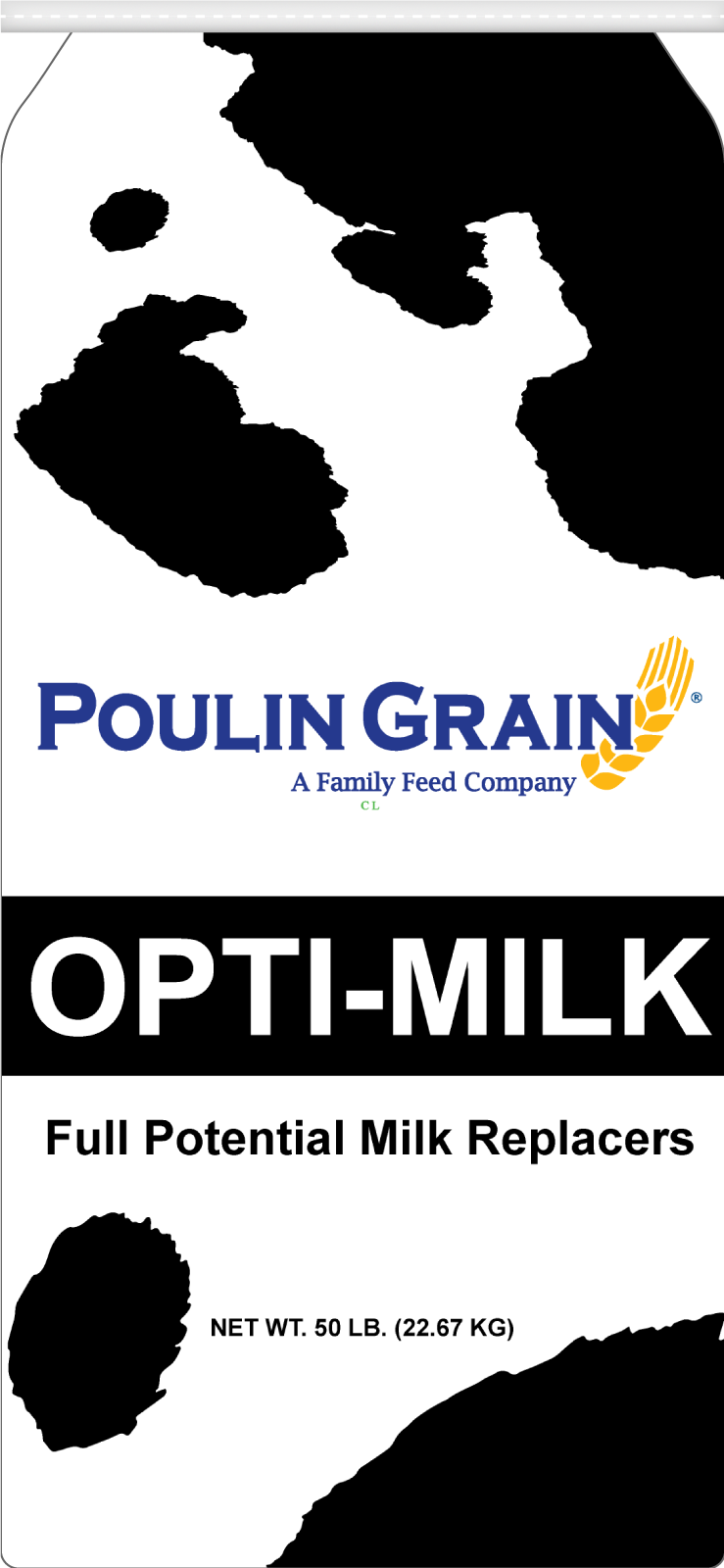 NO
IMAGE
OPTI-MILK 23:22 ARCTIC BOV
Full potential all-milk calf milk replacer that aids in excellent year round calf performance, as well as meets the increased nutritional needs during cold conditions.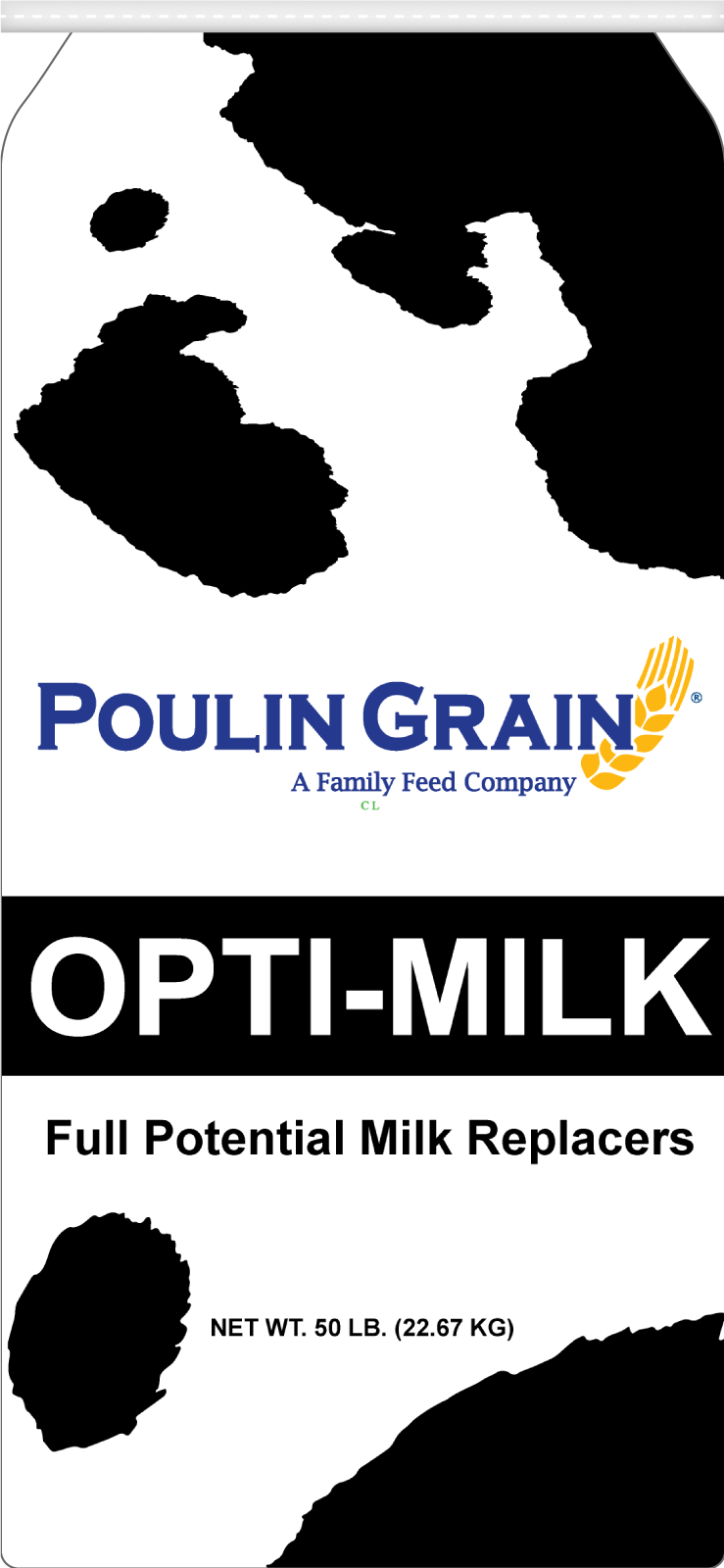 NO
IMAGE
OPTI-MILK ACT 23-22 ARCTIC (ACIDIFIED)
Full potential all-milk acidified calf milk replacer.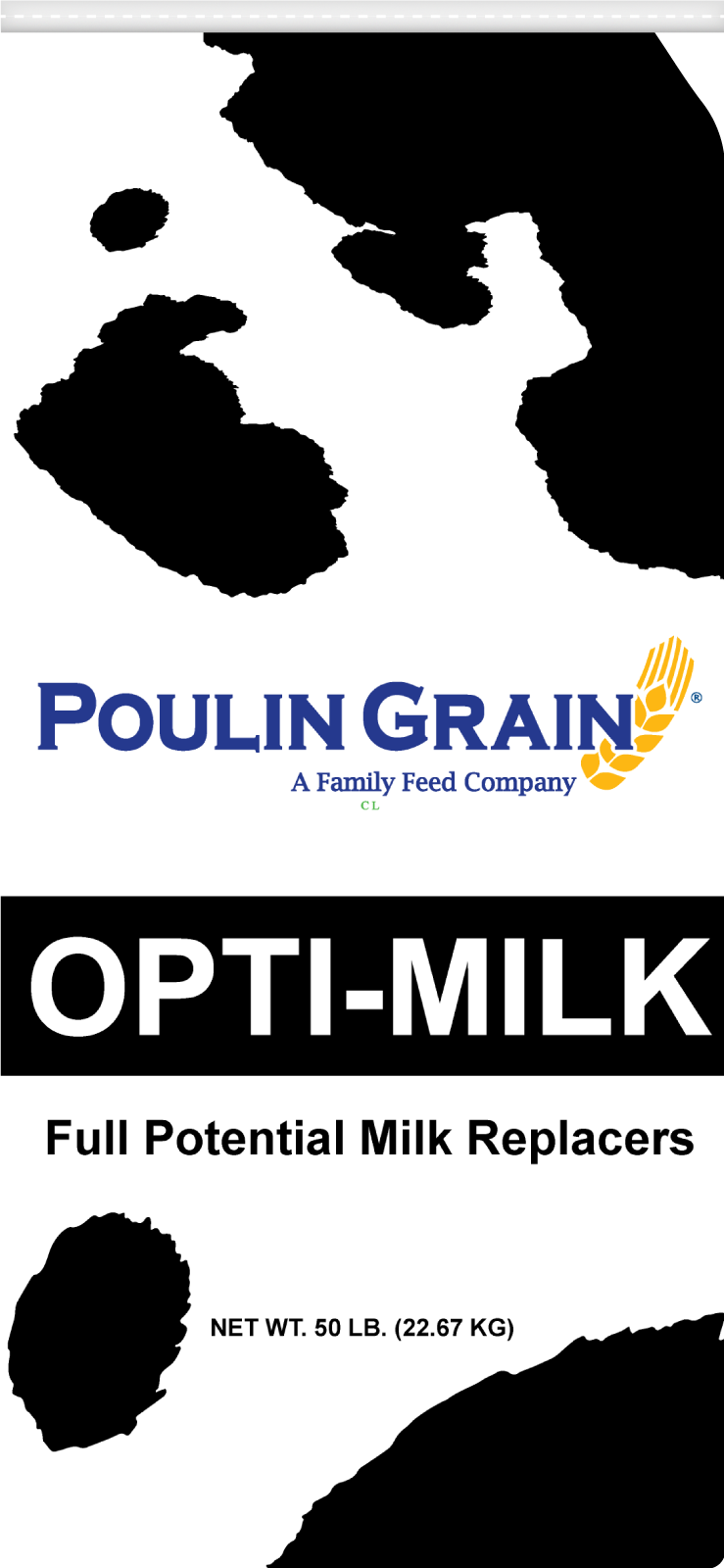 NO
IMAGE
OPTI-MILK 24-20 4 SEASONS BOV
Full potential all-milk calf milk replacer developed to deliver year round, high performance and produce slick calves with competitive stature and condition.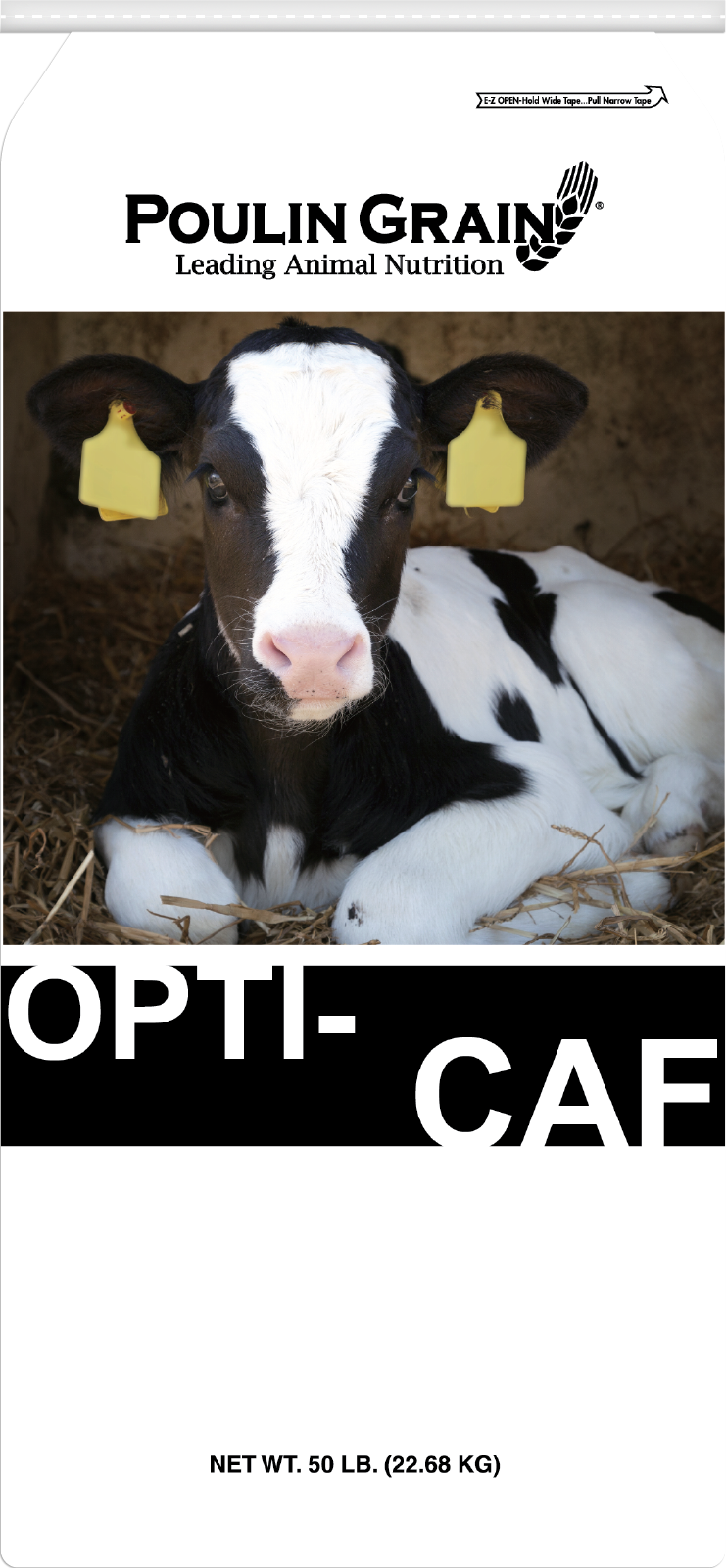 NO
IMAGE
OPTI-CAF Textured Calf Starter
A highly palatable 22% textured calf starter with rumen development and digestive support.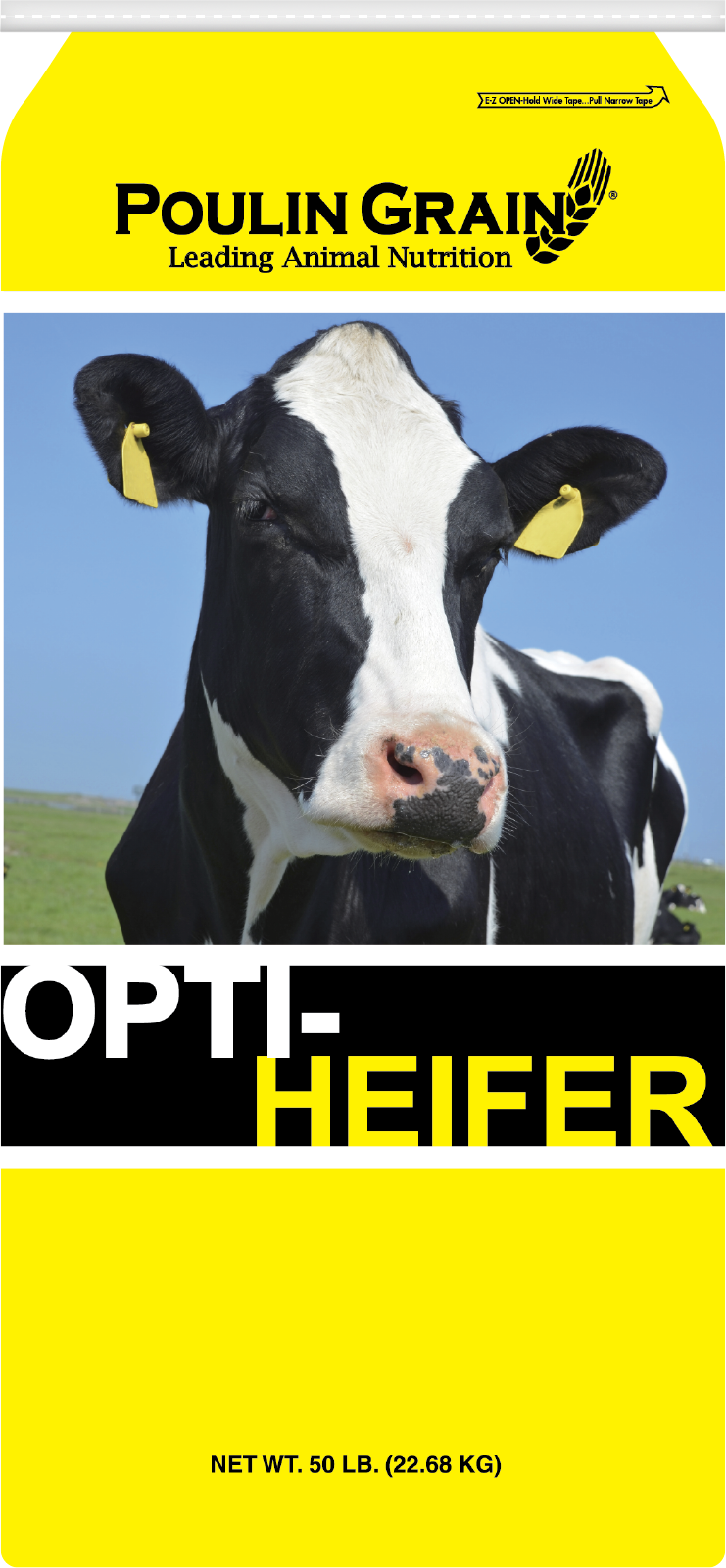 NO
IMAGE
OPTI-HEIFER Heifer Pellet
An 18% high energy heifer pellet that supports high growth rates for size and stature from a complete and balanced nutrient profile based on current research.