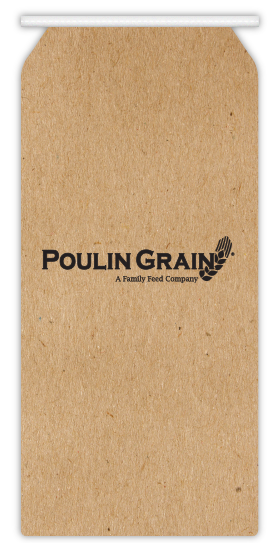 Northeast Alpaca and Llama Free Choice Mineral
This is a salt based free choice mineral and vitamin supplement that balances for 100% of recommended levels with typical pasture and forage diets. Best to feed as the only source of salt for full intake.
CAUTION: Follow label directions. The addition to feed of higher levels of this premix containing Selenium is not permitted. Feeding added Selenium at levels in excess of 0.3 ppm in the total diet is prohibited. WARNING: This product contains supplemental Copper; Do not feed to Sheep or other animals sensitive to Copper.
Guaranteed Analysis
| | | |
| --- | --- | --- |
| Calcium | (min) | 5.40% |
| Calcium | (max) | 6.48% |
| Phosphorus | (min) | 2.95% |
| Salt | (min) | 21.96% |
| Salt | (max) | 26.35% |
| Magnesium | (min) | 4.65% |
| Copper | (min) | 30 PPM |
| Selenium | (min) | 90 PPM |
| Vitamin A | (min) | 202,500 IU/LB |
Feeding Instructions
Feeding Directions: It is formulated for a small daily intake rate (0.2 to 0.4 oz. per day or 1-2 tsp.) depending on size 0.2 oz. = 6 grams or approx. 1 tsp
Ingredients
Salt, Monocalcium Phosphate, Dicalcium Phosphate, Dried Molasses, Vitamin E Supplement, Yeast Culture, Magnesium Oxide, Calcium Carbonate, Processed Grain By-Products, Zinc Proteinate, Mineral Oil, Zinc Sulfate, Selenium Yeast, Sodium Selenite, Thiamine Mononitrate, Manganese Proteinate, Vitamin D3 Supplement, Vitamin A Acetate, Manganese Sulfate, Calcium Iodate, Cobalt Proteinate, Basic Copper Chloride, Cobalt Sulfate, Biotin, Organic Soybean Oil
Product and Specialty Resources